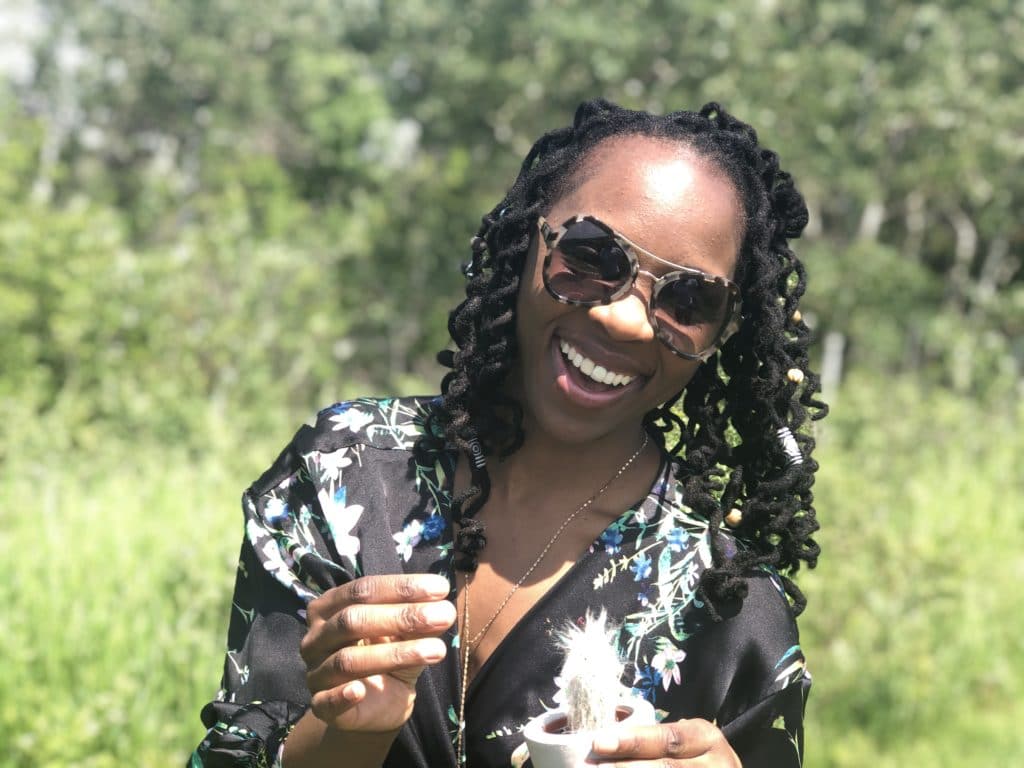 Welcome to my mobile dreadlock hair salon, Dreadlocks By Crochet.
Who am I?
My name is Noma. I'm a Dreadlock Specialist / Dreadlock Hairdresser (also known as a Loctician). I provide services for dreadlock installation (dreadlock startup), dreadlock extensions, dreadlock repair, and dreadlock maintenance using the Crochet Method. After installing, extending, repairing, maintaining, and styling the dreadlocks of a small circle of dread-heads for many years, I have decided to expand my services to fellow dread-heads in Edmonton and surrounding areas. Dreadlocks By Crochet is a hair salon for all hair types. (1) I do not use wax or any other products that leave deposits on dreadlocks. (2) I efficiently use the crochet method and do not break my clients' hair and (3) through constant communication with my clients, I make sure their crochet experience is as comfortable as possible
My dreadlock journey
I have been wearing dreadlocks since 2009. I had them installed while living in South Africa. Although I instantly fell madly in love with them upon installation, as the months went by, I began to hate them passionately! The main reason for this was that those who installed my dreadlocks hadn't done as great of a job as I thought and to my dismay, my dreadlocks began to gradually disintegrate. They looked utterly horrible and instead of wearing them with pride, I felt embarrassed to show them in public! As the months went by, I got to know of a highly-skilled and highly-rated Loctician in town, Rasta, and contacted him for help.
Rasta is a true expert at what he does. He worked on repairing my dreadlocks and left them in such pristine shape! They looked amazing even after a few weeks of him working on them. I was in total awe! I was determined to learn how to repair dreadlocks the way he had repaired mine. It was then that he took me under his wing and trained me on how to do the "Crochet Method".
What is the crochet method anyway?
In a nutshell, the Crochet Method is a technique where one uses a crochet hook to interlock hair strands, pulling them into each other to form a single lock of hair, known as a dreadlock. Sectioning hair throughout the head, usually using a Bricklay sectioning layout, and interlocking hair strands in each section results in a head of dreadlocks. The length of time required to do this varies depending on the length of hair one is working on and the desired thickness of the dreadlocks.
My use of the crochet method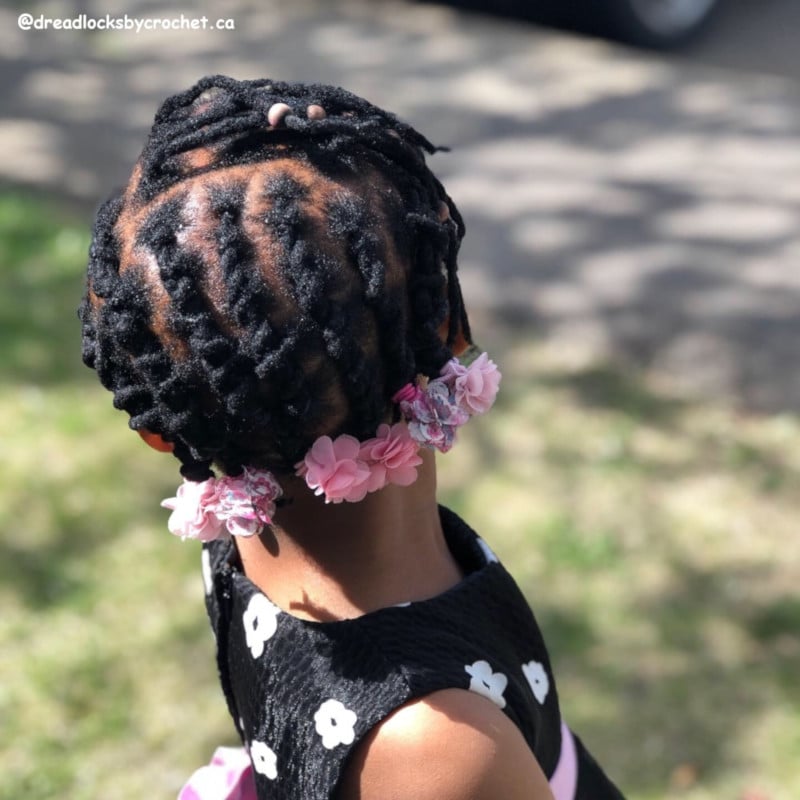 I began to practice the Crochet Method frequently on my own dreadlocks and then those of my teenage step-daughter and grew proficient and confident as the months went by. My love for working on dreads and using the Crochet Method grew so much to the extent that when my daughter turned 4 years old, I installed dreadlocks on her myself using the Crochet Method and began maintaining them too.
Bridging the gap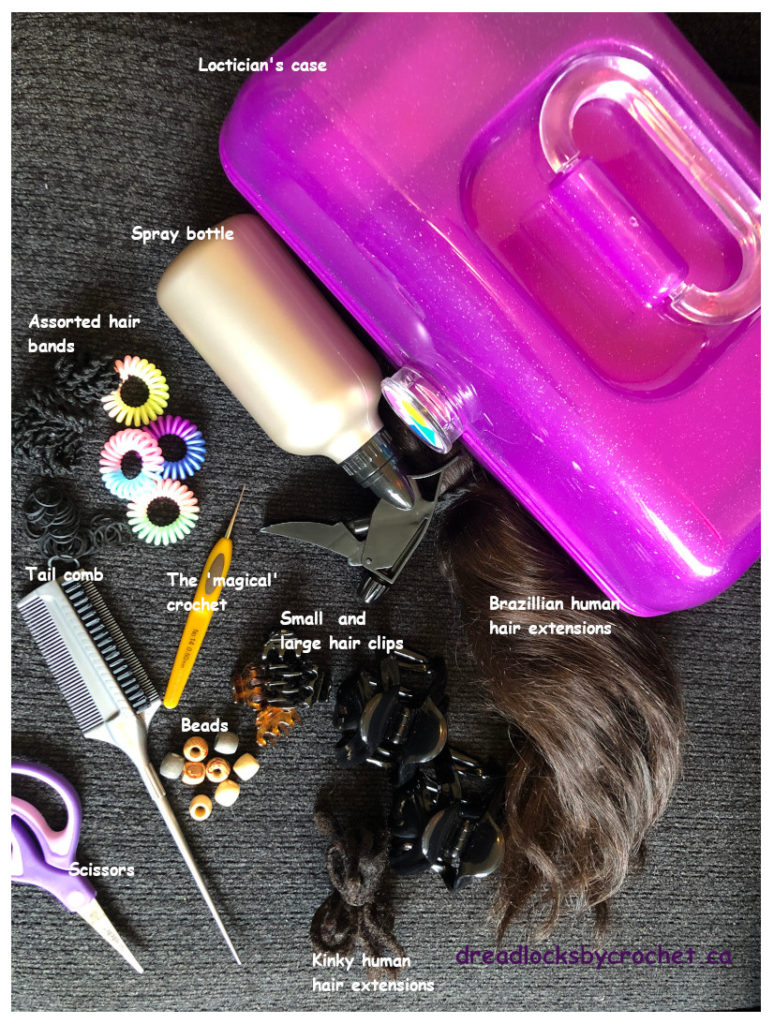 Fast forward 7+ years later, after using the Crochet Method on only a small group of people, I consciously began to notice the growing number of fellow dread-heads in Edmonton and surrounding areas whose dreadlocks were severely out-grown, out of shape and in dire need of maintenance. This realization made me remember the time when I hated my dreadlocks so much because they looked so horrendous!. I desperately needed someone to help me regain the love I once had for them as well as my confidence….."I could be that person for someone" I thought to myself, and this realization gave birth to Dreadlocks By Crochet.
The goals and beliefs of Dreadlocks By Crochet
Dreadlocks By Crochet provides services for dreadlock installation, dreadlock extension, dreadlock repair, and dreadlock maintenance using the Crochet Method. I aim to connect with clients at a personal level and to ensure 100% satisfaction with my services. I am mobile and provide my mobile services in the comfort of my clients' home. Most importantly, I do follow-up inquiries to make sure clients remain madly in love with their dreadlocks! Customer satisfaction is extremely important to me! The dreadlock lifestyle is a journey and I am here to make sure that yours is your best journey yet!
Please remember to like this page if you do and to leave an honest review if you have received our services.
We look forward to hearing from you soon!

#dreadlocksbycrochet #locs #dreadlocks #dreadlocs #rastafari #edmonton #yeg #naturalhair #naturalhairsalon #blackhairsalon #dreadlockshairdresser #dreadlockspecialist #crochetlocs #crochetlocks #edmontonhair #edmontondreads #yeghair #newdreads #canadian #womenwithlocs #locticianthatdoesanyhairtexture #dreadmaker #dreadlocksincurlyhair #dreadlocksinstraighthair #dreadlove #dreadhead #dreadlocksdaily #dreadslife #locstylist #locspecialist #dreadshop #dreadstyles #dreadlockstyles #locrepair #dreadlockartist #dreadmaintenance #starterdreads #starterlocs